2. Guide to buying Your First Car
If you've passed your driving test, congratulations. You're ready to explore the country from behind the wheel of your very own car. First thing's first though, you'll need to find a suitable vehicle. Ideally, you'll want a vehicle that's relatively cheap, whilst being easy to drive and not having huge maintenance costs. Whether you're commuting to college, university, work or even visiting friends or family, there are loads of great vehicles available perfect for younger motorists.
Budgeting & financing
You shouldn't rush the decision of buying a vehicle. Ideally you'll take your time, looking at various options, before deciding on the perfect model. Remember, this is a car you'll have to drive around for the foreseeable future, so it's worth ensuring you pick something you'll enjoy spending time in.
But how will you finance your investment? There are various options to consider and you can find the main considerations below: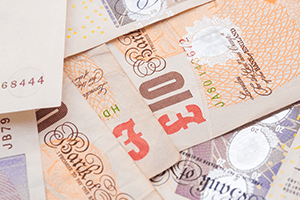 Pay with cash:
If you have savings available with which to buy a vehicle, it's often a great idea to take this route. The chances are your money won't be earning an awful lot in a bank or building society account and the likelihood is your first car won't be too expensive. Whether it's alone or with the help of family, you could buy your first car outright.
Always make sure to keep some money spare in the unfortunate event of an emergency.
If you don't quite have the full amount in cash, you could use savings as a deposit.
It's always worth paying with a credit card and then transferring the cash into your account. This will ensure you're eligible for credit card protection.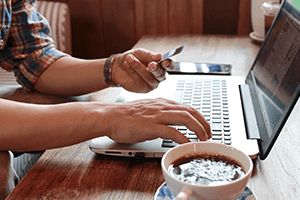 Pay with a personal loan:
If you've a good credit rating, a personal loan can be a great way to afford your next car. You'll be able to drop by your bank or building society and arrange a loan with one of the consultants. There are two types of loan; secured and unsecured. With secured loans, make sure these aren't against your property and make sure to read the full terms and conditions before signing the dotted line.
Can be a cheap option, especially if you've built up a good credit rating.
Make sure to shop around for deals with the best APR (annual percentage rates).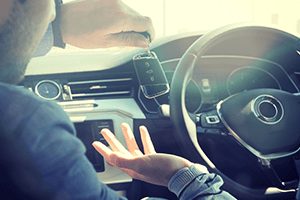 Arrange Hire purchase (HP):
This is a specific way to pay for your next vehicle, whereby you'll make regular instalments for between 12 and 60 months. You'll typically need to put down a deposit of around 10% and the agreement is with the car dealer.
Hire Purchase agreements are quick to arrange and you'll often get an instant decision.
You can benefit from flexible payments and competitive interest rates.
Just remember, you won't own the vehicle until the final payment has been made.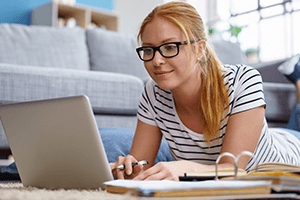 Personal Contract Plan:
Rather than paying full price for the vehicle, a Personal Contract Plan is designed to offset the depreciation rate for the period of time the car's in your hands. This would be a cheaper option, though you won't own the car unless making a final payment at the end of the agreement.
Once the contract comes to a close, you can hand the vehicle back to the dealer or make a final payment.
There are often cheaper monthly instalments, but you will need to agree your annual mileage with the car dealer.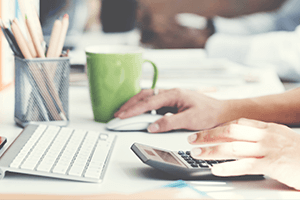 What to lookout for with car finance:
Whilst car finance can be an extremely handy way of affording a better vehicle, there's plenty to be careful of. It's wise to compare a number of options and determine which is the best for you to proceed with.
Calculate your finances accurately
Look at all charges
Check the repayment options
Compare the best deals
When arranging finance, you'll want to make sure you can afford the repayments. The last thing you want to do is be agreeing to a deal you won't be able to afford in the future. Take into account any unexpected costs and ensure that despite these, you'll still have enough spare cash to keep up with repayments. Compare the APR rates and ensure to factor all charges into the equation.
When agreeing a loan there are a number of optional extras such as Payment Protection Insurance (PPI) and GAP Insurance. With any extras that come onto the radar, make sure to find out how this will affect you and which options are most useful to you.
There are sometimes a number of extra charges that could come into force should you exceed mileage. Also, later down the line you may be better equipped to make early repayments, so is there a penalty fee in place for this?
Never take the first deal that comes your way. You'll only be in this position once, so make sure to take your time, analyse the market and find the best option available for you.
Trade vs private sale
If you're looking to buy a used car, you'll have two options to consider. You could either buy privately, or through a registered dealer. There are pros and cons to both of these and it's important to not only know your rights, but ensure making the right decision.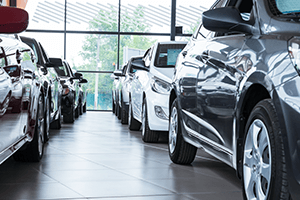 Buying from a dealer
There'll likely be a few dealers in your area to visit and it's worth having a look around to compare what's available and see where the better deals are price wise. It's also worth noting that some dealers will offer warranties, whilst others won't. A warranty will help with peace of mind.
The key benefits to buying your next used car from a dealer though, include:
You'll have more consumer rights than buying privately
There's a high chance a warranty will be included
There's the option of part-exchanging your old car, if you have one to sell
You could take advantage of finance agreements
The chances are the dealer would already have repaired any faults
At certain times of the year there are excellent deals available, namely before the release of new models.
Despite these positives though, there are also a few downsides to bear in mind too:
Car dealers will often be more expensive than private sales
Your negation skills will need to be better to haggle a good price
There may be some restrictions in what's included within the warranty.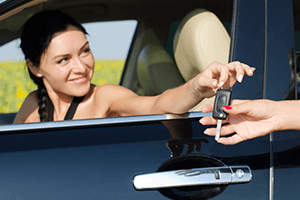 Buying from a private seller
Your other option is buying privately. You can often find car advertisements online and then arrange a suitable time to view and test drive. The main argument against buying privately though is the 'buyer beware' legislation. There is virtually no protection should you buy a faulty vehicle.
That said though, there are some perks to buying privately:
The chances are you'll get a model at a cheaper price
There are often better odds of negotiating with the seller
You'll be able to meet the previous owner and discuss the car's quirks in greater depth.
However, there's a much longer list of reasons to avoid this type of sale:
There will be no warranty unless the vehicle is still covered under the manufacturer warranty
You won't be able to arrange car finance and will instead need to stump up the full amount
There are much fewer consumer rights. The vehicle simply needs to be 'as described' and roadworthy
You'll therefore need to carry out more checks on the vehicle to have greater peace of mind in the vehicle's quality
You won't be able to part exchange your old car.
Test driving the vehicle
No matter whether buying privately or through a dealer, the test drive is a crucial part of the inspection. Not only are you checking for any potential faults or problems with the motor, but you want to ensure you enjoy sitting in the driver's seat and can see yourself at the wheel for the years ahead.
Of course, if you're buying second hand, the test drive's even more important. This is your chance to check everything's working and it's often highly advised to bring along a trusted mechanic for that extra peace of mind.
Top tips for your test drive
Everyone has their own opinion when it comes to the test drive. Cars are complex beasts and as such, you're unlikely to be able to check everything in your small window of opportunity. Therefore, you have to ensure your time's spent looking at the right bits.
We have selected some of the best tips to help you get through your next test drive:
Give yourself as much time as you need. Even if the seller is trying to rush you, this is your money and your decision
Try to find more than one of the same model to test drive. This will allow you to compare and determine which drives better
Take the vehicle onto multiple roads at varying speeds. This will help you to determine what the car's capable of
Is the vehicle suitable for your needs? The car may look great, but is it practical? For instance, is there enough boot space? Can you clearly read the controls? Are you comfortable inside? Is there enough room for a child seat if required?
Is the engine cold when you turn up? A common ploy is for the owner to have warmed up the engine before your arrival, therefore hiding a potential problem. Don't be afraid to let the engine go cold before driving
Also be on the lookout for excessive smoke when starting the ignition. Black smoke in particular could signal significant engine problems
Listen out for rattling noises with the suspension
Ensure the brakes are responsive and there's no vibration
Use all the gears to ensure a smooth transition and check the clutch 'bites' as it should.
Best cars for young drivers
Young drivers in particular will want a vehicle that's cheap to run and insure, whilst being easy to drive. Fortunately, there's plenty on the market to cater to all of these needs and you won't have to be looking for too long to get a vehicle that's right for you.
Take a look at five of the best cars for young drivers and test drive one of these excellent models today.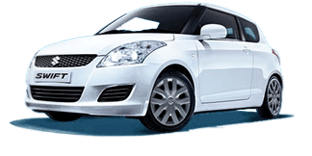 1. Suzuki Swift
This supermini is a great vehicle for young drivers as it offers excellent value for money, whilst also being fun to drive. What's more, the design will appeal to many motorists and there are some great models to choose from, including sports versions.
Best Combined Fuel Consumption: 56.5 mpg
Insurance Group: 9-11
Annual tax: Band C-F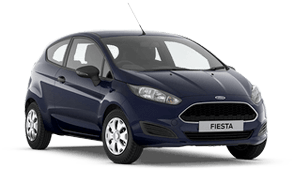 2. Ford Fiesta
The Ford Fiesta remains one of Britain's most popular vehicles, with a number of excellent attributes. These include a smart and attractive design, fun to drive experience, whilst being cheap to run all at the same time. With plenty of models available, the Fiesta has become a staple for young motorists.
Best Combined Fuel Consumption: 88.3 mpg
Insurance Group: 3-30
Annual tax: Band A-E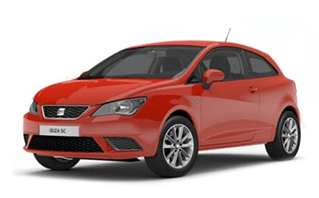 3. SEAT Ibiza
When it comes to vehicles catered to younger motorists, the SEAT Ibiza stands out. This fun to drive vehicle is also cheap to buy, sharing underpinnings with the iconic Volkswagen Polo. With a range of specs on offer, there's plenty to love about the Ibiza.
Best Combined Fuel Consumption: 78.5 mpg
Insurance Group: 3-27
Annual tax: Band A-F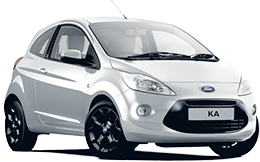 4. Ford Ka
This stylish Ford is a rival for the Volkswagen Up!, delivering on every front for the younger motorists. If you're on a budget and want the most for your money, the Ka's a perfect option with surprising practicality and cheap running costs.
Best Combined Fuel Consumption: 57.7 mpg
Insurance Group: 2-6
Annual tax: C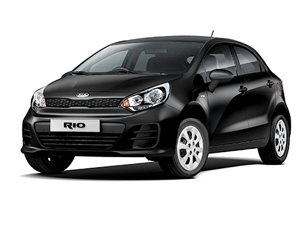 5. Kia Rio
As with all Kia models, the Rio comes with the exclusive seven-year manufacturer's warranty, so already there are great reasons to pick up one of these vehicles. Other benefits include the Rio's fantastic value for money, spacious interior and appealing design. For younger motorists, the Kia Rio brings everything you'd need to the table.
Best Combined Fuel Consumption: 85.6 mpg
Insurance Group: 1-8
Annual tax: A-F